Violet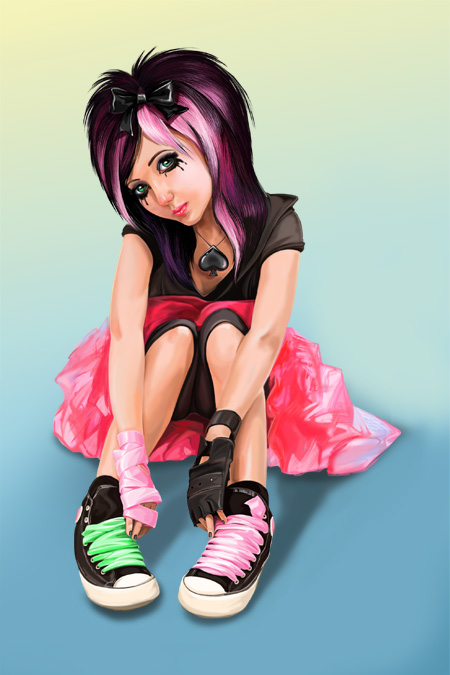 I'm going to color this emo-girl in pink and violet, like I show it in the sketch.
And also I would like to make the duplicate in a melancholy black mood with running mascara under her eyes and reverse black heart on the chest.
Anyway, all your desires will be fulfilled.
COMPLETED
10 January 2012
#207
150$
6