Eva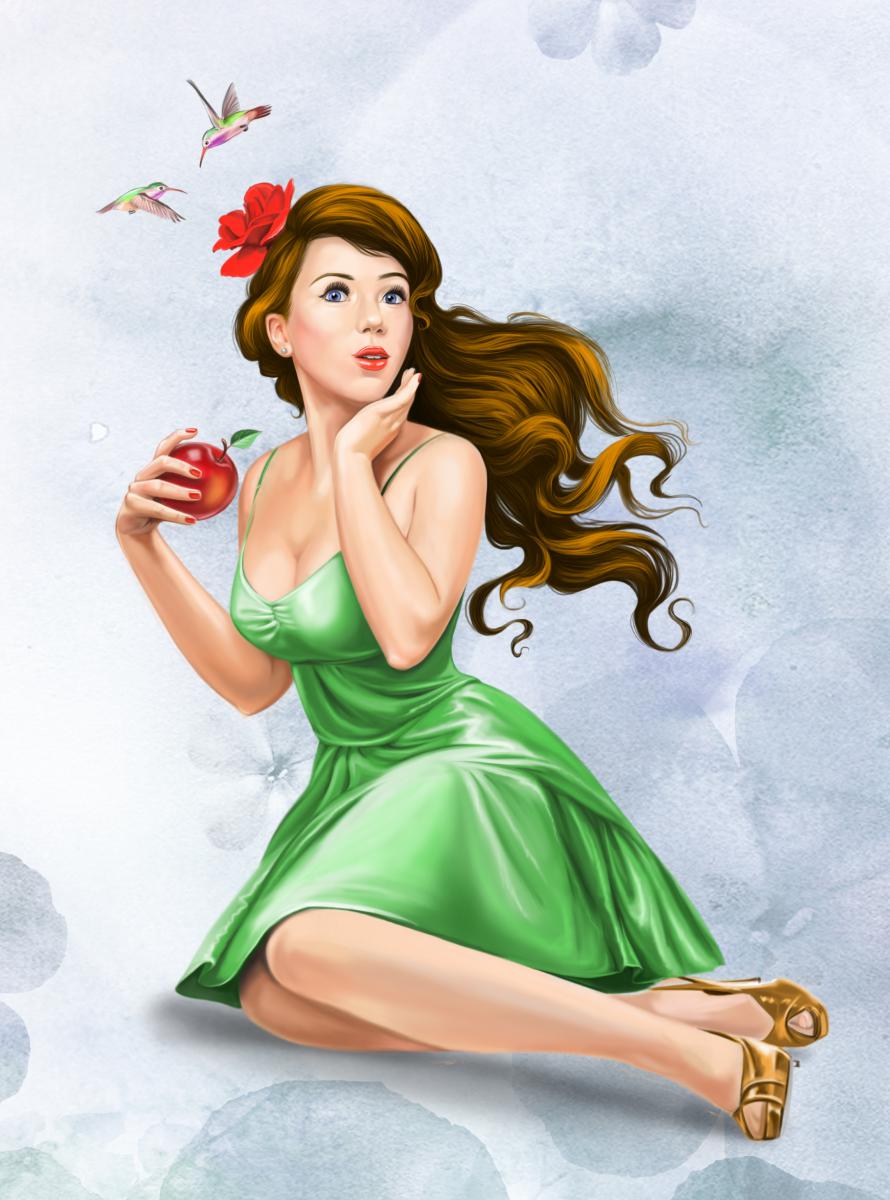 Hello!)) Let me introduce you to Eva.
She will be dressed in cool silk dress and there will be an apple in her hand.
The birds can be substituted for butterflies or hearts.
However you can choose the color of the dress and her hair.
I see her as a blonde dressed in soft pink. And what about you?
COMPLETED
5 December 2012
#390
150$
9