Pirate Angelica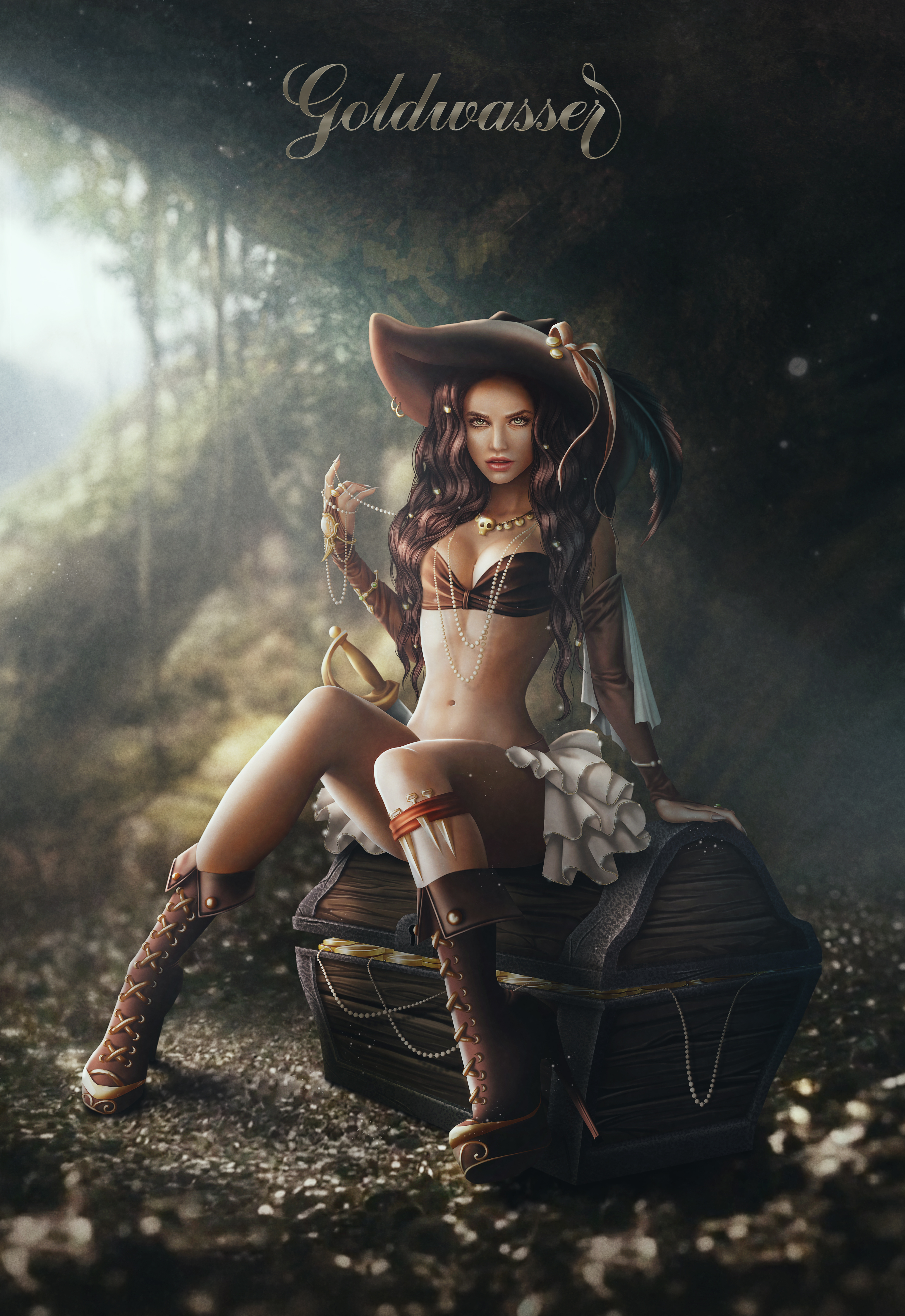 Hello everyone! This is my summer project "Pirate Angelica" and her big treasure chest.
Angelica loves adventure and risk, gold coins and pearl necklaces.
The project will have a lot of layers. Angelica will have different colors of clothes, hair, eyes, lips and nails. Various accessories will be added during the drawing process and will be on separate layers.
Also I will be glad to hear any wishes about new details.
I hope you will like my project!
COMPLETED
25 June 2019
#1276
150$
14