Lucy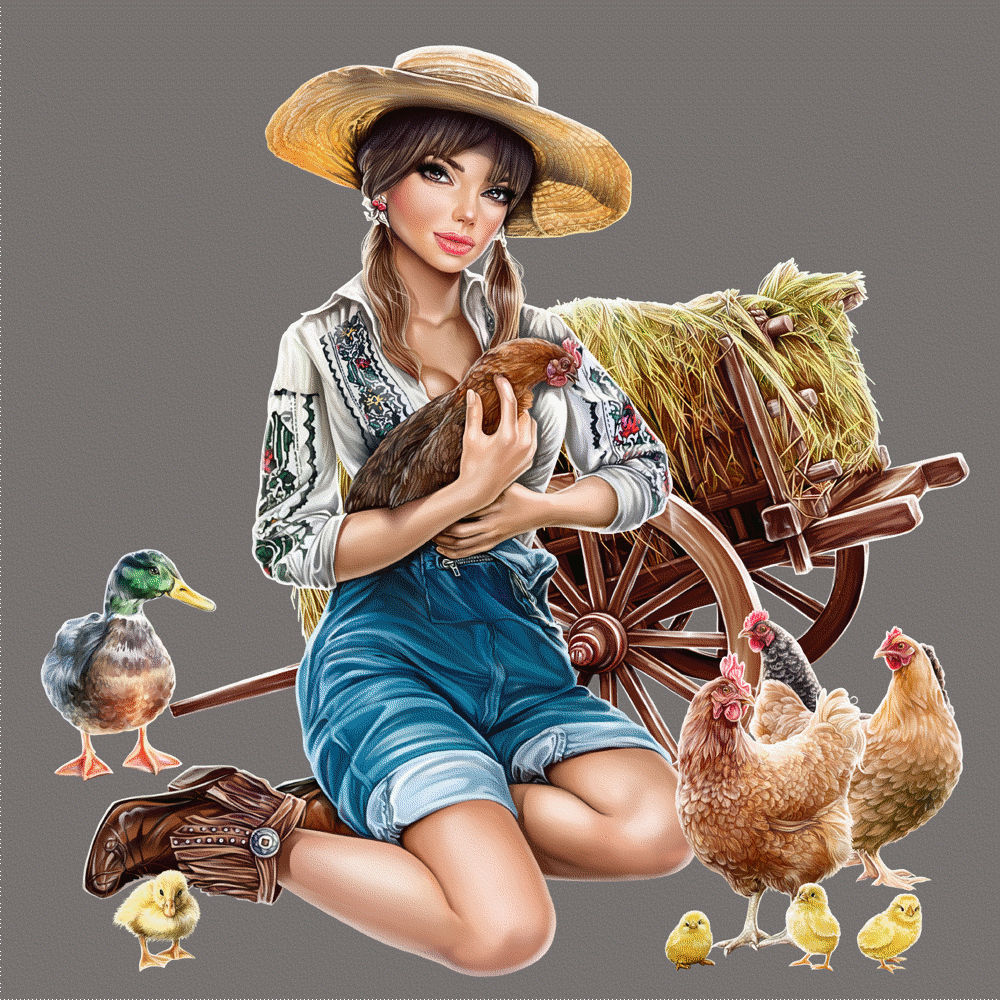 Hello everybody!
It's my new project "Lucy".
As always, the project will be in a big size and will have a lot of color variations and layers.
A cart with hay, hens, chicks, a duck and a duckling, a hat and a kerchief will be on separate layers.
I hope that you will like it!
COMPLETED
11 April 2020
#1351
165$
4