Elian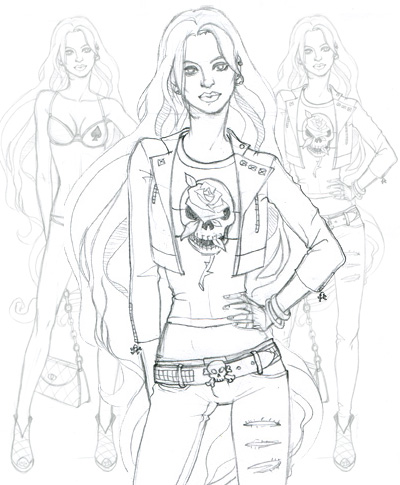 The girl's name is Elian, she is in school and singing in the rock-band. She also secretly writes horror stories and posts them online under an alias Alien. Her school mates can't stop talking about those stories, but none could imagine who the author really is.
I am planning to draw her with fair hair and neon-turquoise streaks. I could also make a variant with red hair and bright yellow streaks.
The leather parts of the apparel are black (speak up if you have another color in mind or colored inserts). The shirt will be light pink with turquoise hem, white skull and red rose. The lingerie – yellow with blue hem.
Will be glad to hear your opinions!
CANCELED
18 October 2011
#149
150$
7