Christmas in Wonderland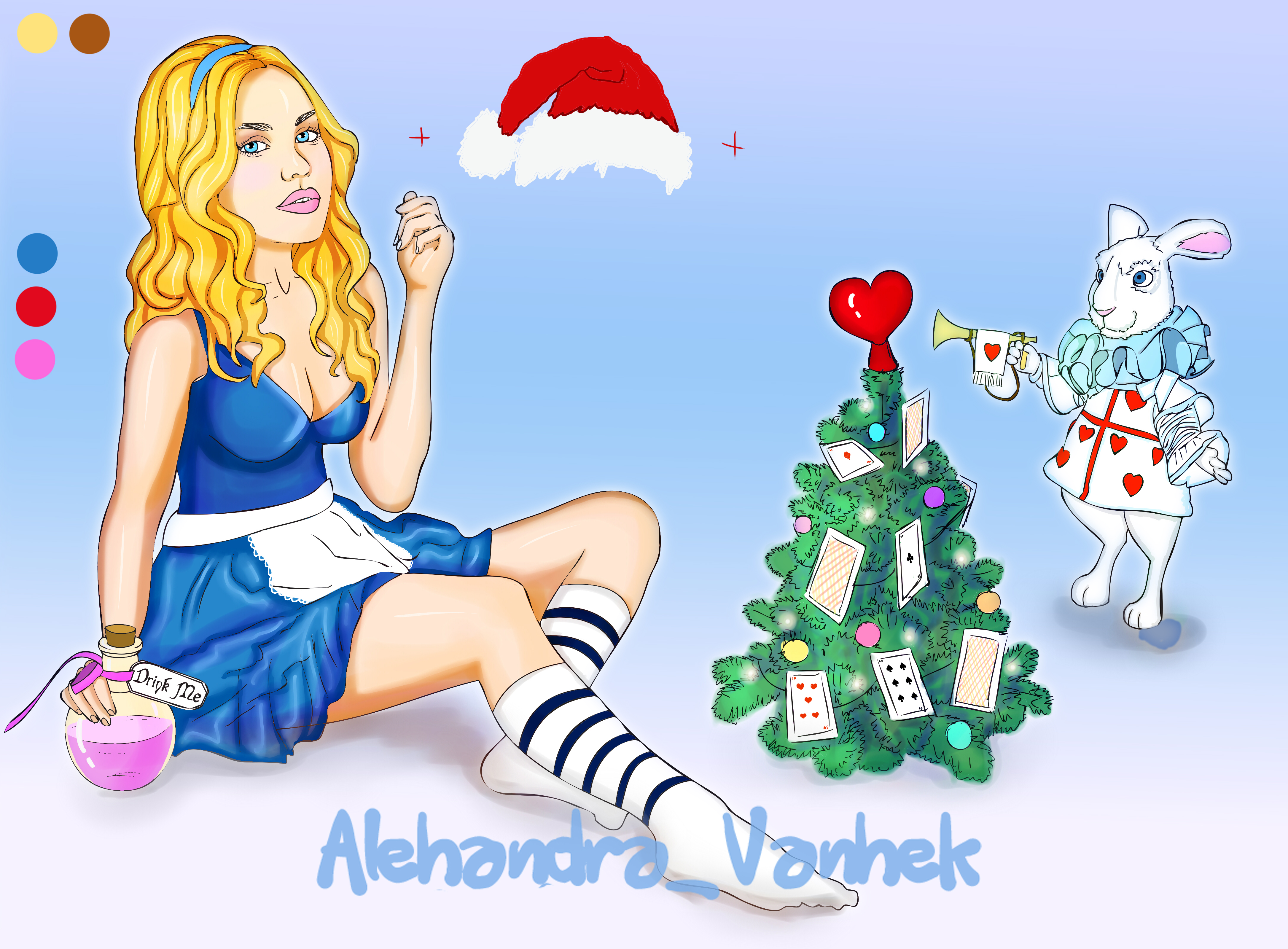 Alice in smart dress near Christmas tree. The garland On the Christmas tree. Nearby stands a rabbit with a pipe in his hand.
All elements on separate layers. In another separate layer are Santa`s hats.
Watch out for updating sketch. There will be a color sketch and color options soon.
CANCELED
24 November 2013
#558
300$
6