True Blood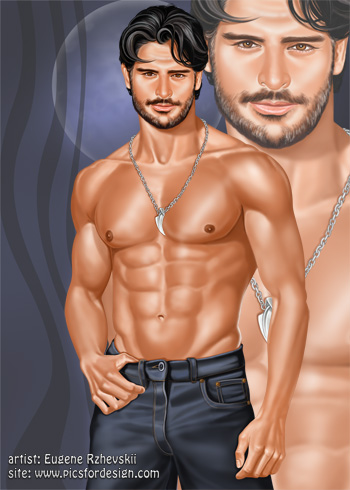 I am planning to give you all ladies and gents one of the sexiest males and series characters alive – Alcide Herveaux. He has been introduced only recently, but already won many hearts due to his smoldering masculinity and bravery. He's wearing jeans and I think that would be just enough. His eyes are very expressive, his lips are ready to smile, and surely he's very tan. Also, I thought it would be nice to put a chain around his neck, with a fang pendent.
COMPLETED
10 August 2011
#59
150$
17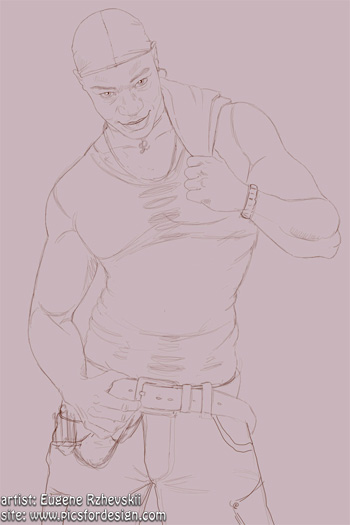 I want to give Lafayette, a character from "True Blood" a try. This guy is full of surprises, and obviously he's been out of the closet for long, but oh my god does he have a good body! Lafayette likes walking around without his shirt on, so you can see all his jewelry, and there is so much I can draw… I am thinking he will have this ironic facial expression he usually has when he thinks you are talking crazy, but I do need your help with the kind of jewelry he has, clothes, accessories and such.
CANCELED
4 August 2011
#54
150$
17
I thought it would be great to give the world the magnificent Bill Compton, from "True Blood" series. If you are watching 'true blood' ladies and gentlemen, you probably can't take your eyes off the new king. He's even cuter when that powerful, and I'd like to show that in my picture. I am thinking he's standing in his office gazing out of the window and thinking about all the hardships of having so much power. He has this heavy look her gets when he's thinking hard… Any other ideas?
CANCELED
4 August 2011
#53
150$
10