Poison Ivy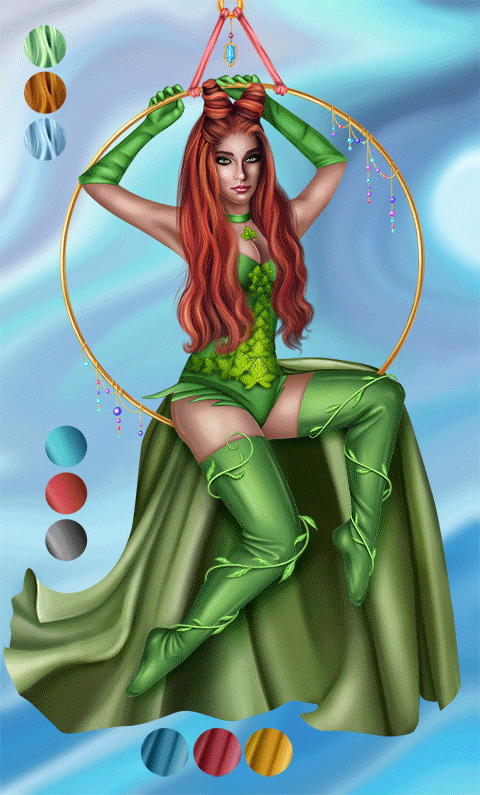 Hello!
My new project is - beautiful Poison Ivy!
Will be layers with different eyes and hair colors. Also will be layer with steampunk dress with different colors. Will be layer with half moon instead of gymnastic hoop.
All objects will be on separate layers.
I hope you like my new project!
COMPLETED
28 March 2019
#1248
85$
2