Pirate Jane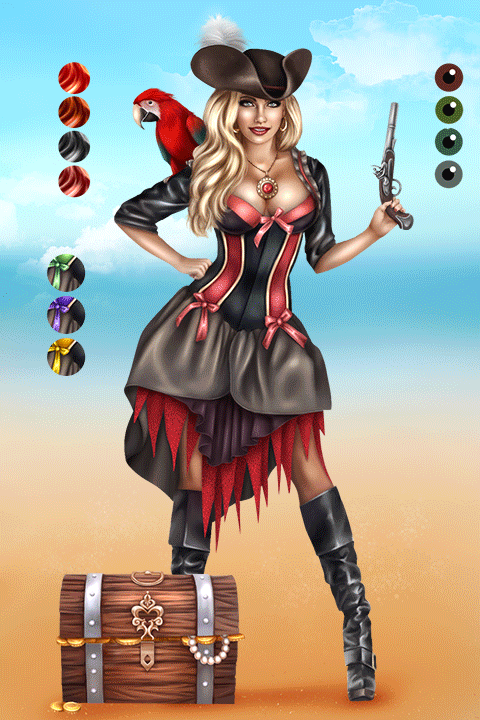 Let me introduce to you my new project!
This is a brave and сute Pirate Jane!
Will be layers with different dress and hair colors. Also will be layers with another kind of pirate dress, parrot, 2 variants of pirate's medalion, pistol and saber in her hand and layer with pirate's treasue!
All objects will be on separate layers.
I hope you like my new project!
COMPLETED
23 August 2018
#1197
100$
1