Moulin rouge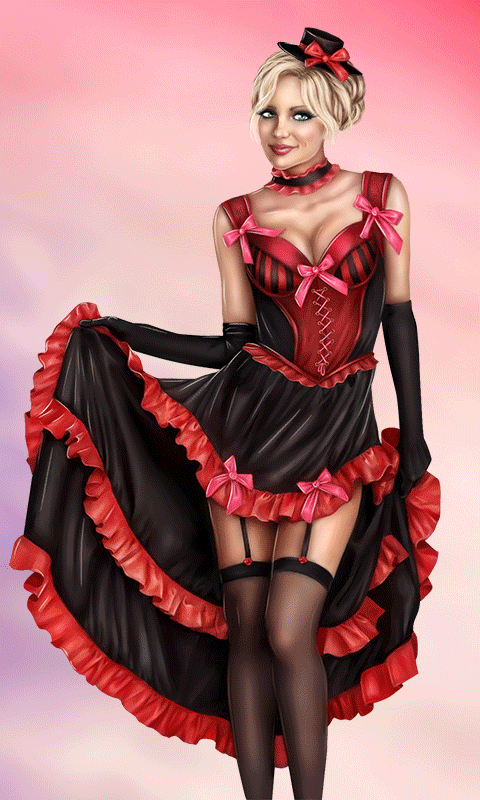 Let me introduce to you my new project!
This is a Moulin rouge woman.
Will be the layers with differnt hair style and colors for dress. Also there will be another version of the dress
May be make layer with devils horns and tail?
I hope you like my new project!
COMPLETED
24 July 2017
#1083
60$
2