Adele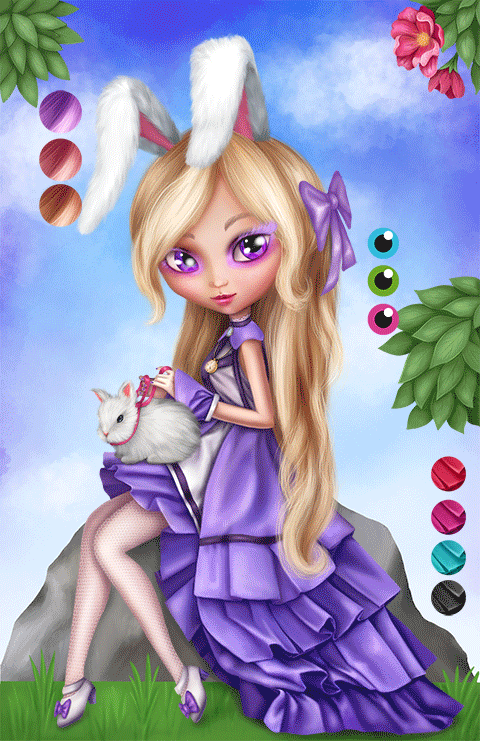 Hello!
My new project is - little doll in wonderland!
Will be layers with different dress, eyes and hair colors. Also will be layer with rabbit in little top hat and monocle. Will be layers with rabbit ears, hair bow and leaves with flowers.
Maybe make a layer with cup of tea and top hat for doll?
All objects will be on separate layers.
I hope you like my new project!
COMPLETED
29 January 2019
#1233
80$
6