Lilu is on study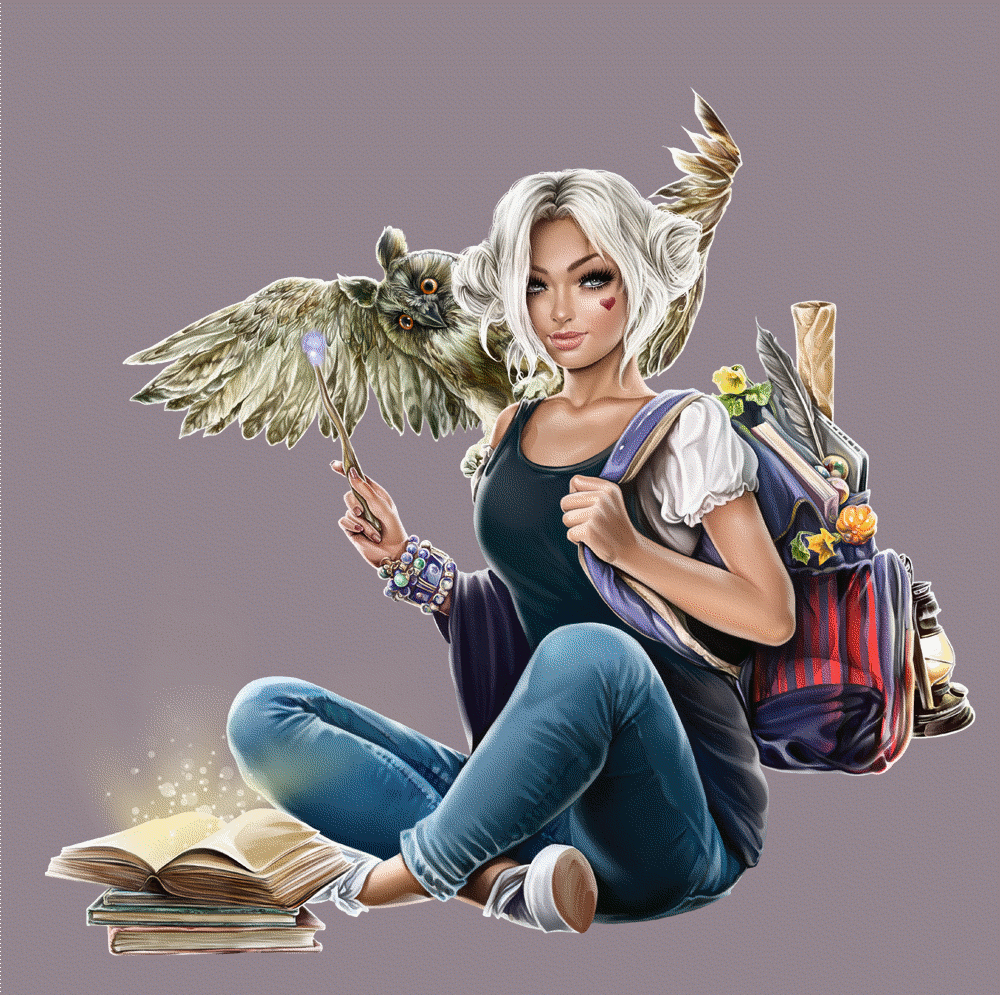 Hello everybody!
It's my new project "Lilu is on study".
I am going to do several artworks with Lilu in different life situations. What do you think about it?
This project will have a lot of color variants.
An owl, hats, a magic stick and glasses will be on separate layers.
I hope you will like it.
COMPLETED
10 August 2018
#1192
165$
7