Kawaii chibi set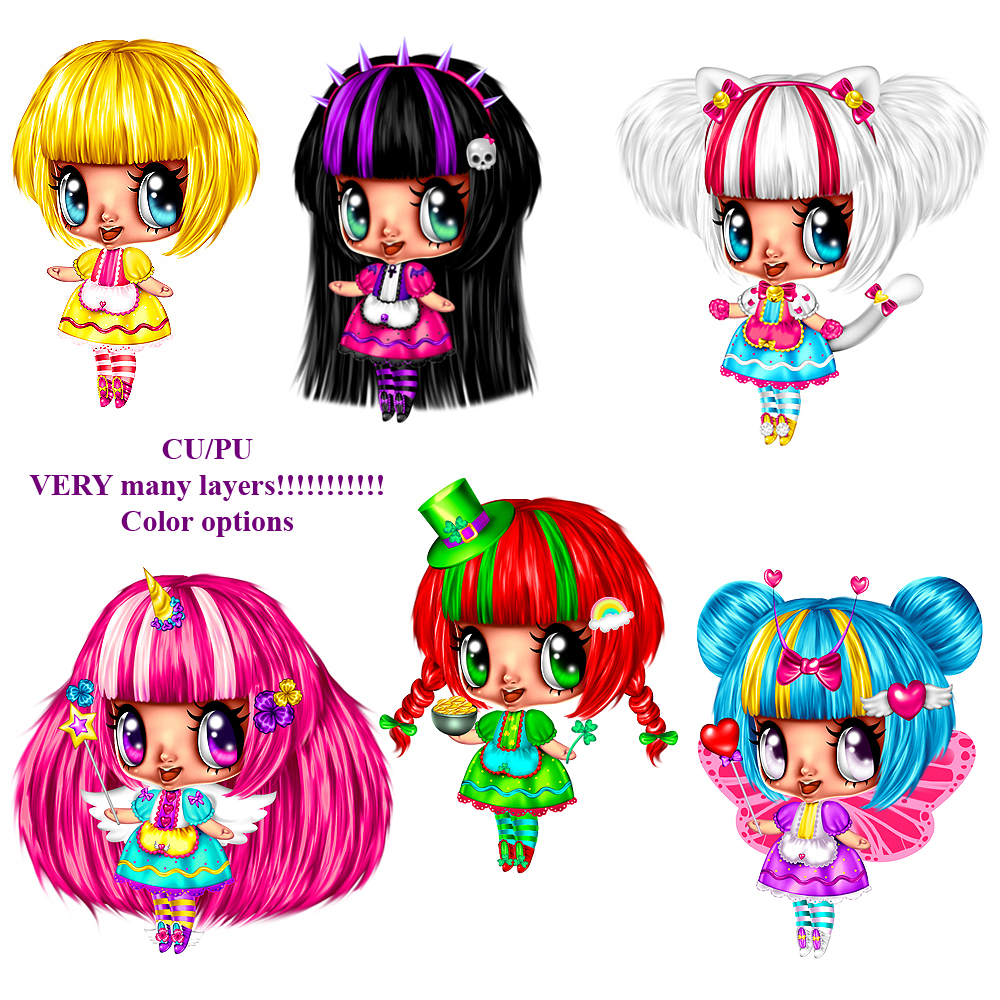 CU/PU (for cu/pu kits or for your tags) kawaii chibi set
All items in the ON PSD (many layers), color options
You can create so many images: princess, fairy, lolita, kitty, saint patrick, gothic, emo and more. Mix and match colors, layers.
Fun games! I hope you like my idea.
You can leave your ideas for additional elements.
Maybe I'll add them.
COMPLETED
9 February 2017
#1022
150$
2